Grand Rapids Most Experienced Invisalign
Provider for Over 20 years
Top 1% Invisalign Provider in North America

We recommend Invisalign to all our adult patients and a growing number of teens.

We will only recommend treatment options that are in the best interest of our patients. Whether with Invisalign or braces, we expect the same excellent outcomes.
Dr. Majznerski's Invisalign Story:
In 1999, when I first became an Invisalign provider, I didn't think plastic aligners were going to work well.

I made a promise to all of my Invisalign patients from the very beginning, that I will achieve the same excellent results with Invisalign as I would with braces. In order to do so, the patients had to promise that they would allow me to use braces, if necessary, to achieve those results. Patients understood that braces might be necessary for part of the treatment to achieve excellent results.

And they all agreed...except this patient below in 2004. She made it clear, braces were not an option she would consider.

At the time, it was thought treatment with aligners could not achieve the same results as braces for complex bite problems. The case below changed my mind.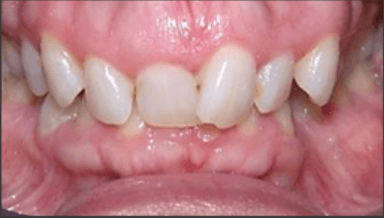 2004
-Treatment Recommendations for the case (at the time)
-Braces for 21 months (this patient declined treatment with braces)
-Patient would only be treated with Invisalign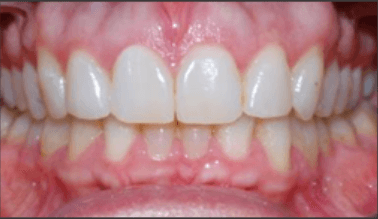 2005
-14 months later treatment complete
-Invisalign ONLY
-2/3 the time estimated for braces
Grand Rapids Most Experienced Invisalign Doctor
Dr. Majznerski of Align Orthodontics is the only single Doctor practice in all of Grand Rapids and West Michigan to be in the top 1% of all Invisalign providers in the United States. As an early Invisalign provider, he has 20 years of experience and has been recognized by Invisalign in their highest category of providers.
Dr. Majznerski has created a separate Invisalign only Adult practice to make sure that the adult patient segment has an office where they feel comfortable and get the best treatment in an environment designed for them.
Align Orthodontics is Dr. Majznerski's vision for what an Orthodontic office should be. In 2018, after years of planning and building, he opened the new office to better serve all of Grand Rapids, Grandville, Byron Center, and all of West Michigan. He envisioned a state of the art office, where adults could be treated by Invisalign in a private setting, with a separate entrance from a more family centric office where he could offer Invisalign to Teens.
Opening a new office in 2018, Dr. Majznerski spared no expense on the latest and best technology. Your Invisalign treatment will start with a digital x-ray and digital scan of your mouth, eliminating the need for awkward, gagging, putty impressions. He will treatment plan your Invisalign case digitally and can show you expected results before ever starting treatment. Align Orthodontics also uses a treatment accelerator technology called Acceledent to improve your treatment time. Finally he has a 3D printer to make sure your appliances are as accurate (and comfortable) as possible.